IFA 06 Hitachi's Global Storage Technologies (HGST) subsidiary today launched its first consumer electronics-oriented hard drive that uses perpendicular recording techniques to boost its storage capacity to 160GB.
The 1.5Gbps SATA-connected CinemaStar C5K160 is based on HHGST's 2.5in notebook drive the Travelstar 5K160. It spins at 5,400rpm for a 13ms average seek time and a spin up time of 2.3s. It contains four read/write heads and two storage platters, and there's an 8MB cache on board too.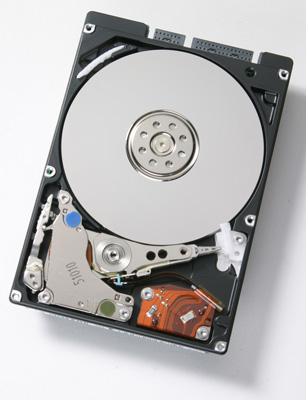 Pitched at DVRs, the drive is optimised for storing and reading video and audio streams, HGST said. The company also promised that the drive has "bedroom-quiet" acoustics.
HGST said it expects the CinemaStar C5K160 to become available in the first half of 2007. ®
IFA 2006: complete coverage
Linksys ships Wi-Fi VoIP phone in Europe
Philips calls up PC-free Skype phone
Samsung readies rival digital music service to iTunes
LG shows off skinny HSDPA clamshell
Pretec unwraps 8GB SD card
Sony preps widescreen sat nav units
Blu-ray Disc launch line-up revealed to Europeans