BenQ is adding a 22 inch LCD monitor to its range this month.
The FP222W monitor features a five-millisecond fast-response time, a high 1680 x 1050 (WSXGA+) resolution, and the company's digital enhancement technology. The 22 inch widescreen also allows people to simultaneously view two applications, which each have a 4:3 aspect ratio.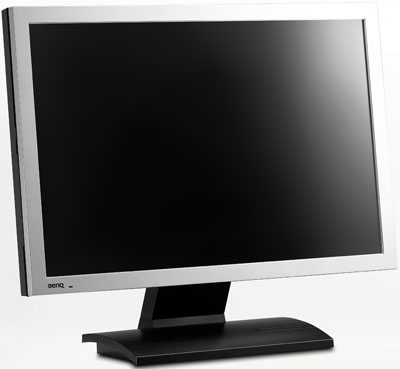 The ultra-fast response time means that gamers and video-streaming addicts can see images without lag or blur, the company said.
The monitor comes packaged with Senseye - the company's picture enhancement software, which improves image quality by adjusting brightness levels, colour-mapping and reducing jagged edges on images - a useful feature for graphics-intensive applications.
Equipped with both traditional D-Sub and next-generation DVI inputs, the monitor can be used with analogue or digital cables.
The company said it did not yet have a price for the screen. BenQ's 24 inch version sells for £649. ®