Napster UK is giving away free MP3 players to all new subscribers of its portable music service.
Anyone taking out a three-month Napster to Go subscription from 14 September will receive a 512MB Sandisk Sansa m230 that stores up to 240 tracks at a time.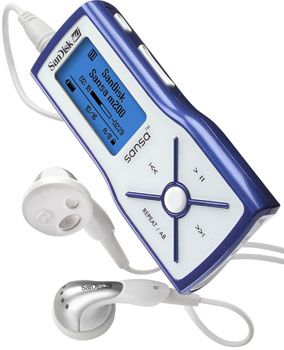 Napster's portable music service allows people to fill an MP3 player with unlimited tracks from a library of two million songs for £14.95 a month.
Music fans can get a free MP3 player by signing up at Napster.
Earlier this year, audiovisual media analyst Screen Digest said the majority of MP3 players sold in the UK are flash-based devices.
Leanne Sharman, Napster's VP, said: "We see a parallel in the UK between the mobile phone industry and the digital music business. The mobile industry is more mature than ours, but it began as a pay-as-you-go business reliant on handset sales. This is the model for the future of the digital music industry where content is king and MP3 players are disposable." ®