Microsoft could ship an HD-DVD add-on drive for the Xbox 360 at £199 in time for Christmas, reports suggest.
According to games news website GamesIndustry.biz, the company is planning to "price the standalone HD-DVD drive at £199 and to package it with two HD-DVD movies".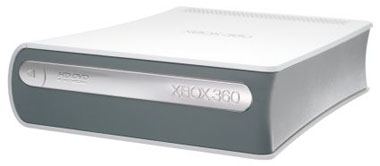 The report added Microsoft is set to bundle the Premium console and next-generation movie player together for under £400.
Microsoft could not confirm or deny the report at the time of writing.
The HD-DVD drive hooks up to the console with a mini USB connector. Apparently, it will play movies at HD resolutions of up to 720p. ®