Blackmagic Design has launched a High Defintion Multimedia Interface (HDMI) editing card for those on a budget.
The card, dubbed Intensity, is designed for low cost consumer cameras with HDMI video connections. This means they can move beyond the quality limits of HDV compressed video into uncompressed editing and design, which provides better quality.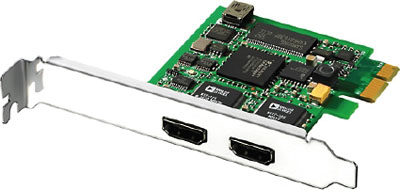 The card can switch between 1080HD, 720HD, NTSC and PAL video standards, and work with PCI Express Windows or Mac OS X computers for editing in SD or HD.
The company said the card uses the same technology as its products made for Hollywood feature films.
The card is compatible with most Adobe editing software, Apple Final Cut Pro and QuickTime.
It will be available from October 15 at $249. ®