i-mate is releasing two smart phones into the wild in a bid to appeal to a wider market.
The phones, which run Microsoft Windows Mobile 5.0, will be cheaper than previous smartphones, the company said at the CTIA Wireless IT exhibition in Los Angeles today.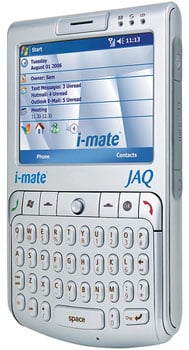 The i-mate JAQ has a full QWERTY keyboard, 128 MB ROM, 64MB RAM, a 64k 2.8" colour LCD screen, MiniSD memory card expansion, and Bluetooth compatibility.
The second phone, the i-mate SML, has a similar spec but with 65k 2.2" colour LCD screen and is designed as a GSM and GPRS tri-band device.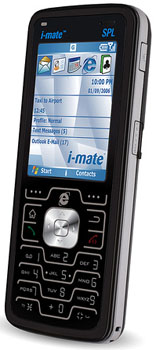 When available, the JAQ will cost £309.95 and the SML £249.95. ®