Students from the University of Cambridge "Spaceflight" project last week pulled off quite a coup when they successfully dispatched an experimental electronics package into the upper atmosphere strapped to a weather balloon, in the process capturing some impressive images of planet Earth from a peak altitude of 32.2km (105,600ft)
The main objectives of the "Nova 1" test were "to gain experience operating balloon payloads, to test the hardware and firmware of the latest generation tracking device flight", as part of a programme aiming to ultimately build a sub-£1,000 rocket.
The payload contained "two completely independent custom-built tracking devices with three communications methods: SMS over a GSM cellphone, high speed radio data and low speed radio Morse code. Both radio transmitters operated at 10mW in the 434MHz licence-exempt band", the team's report explains.
To record the test for posterity, the package also boasted a 5 megapixel digital camera, which performed splendidly, as this sequential montage shows: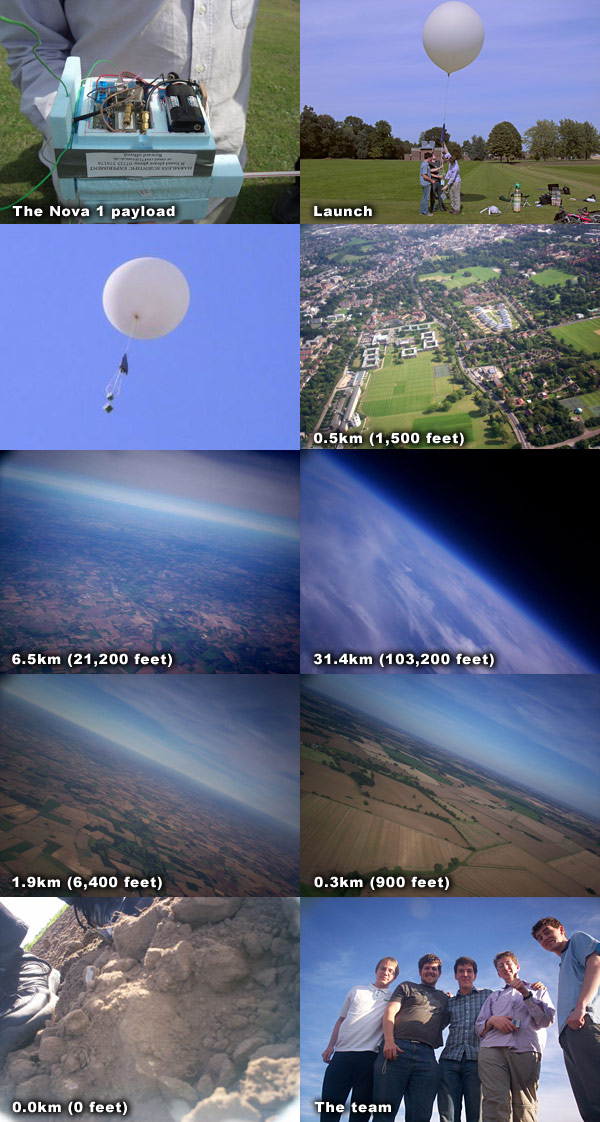 (Team comprises: Carl Morland, Robert Fryers and Henry Hallam in the centre from L-R, flanked by two friends)