This article is more than 1 year old
Nvidia GeForce 7950 GT graphics chip
Can Nvidia's top-end single-GPU board cut it?
We only tested at high resolution (1600 x 1200 and 1920 x 1200) and with a good level of AA and AF applied at all times.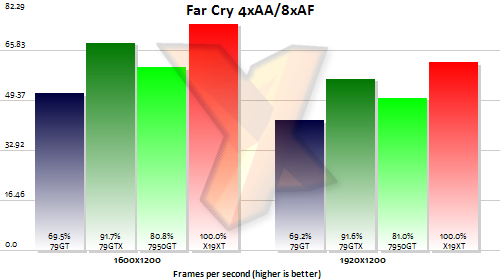 Running Far Cry 7950 GT moves the game on usefully compared to 7900 GT, offering up a 15 per cent or so performance increase. It still lags behind 7900 GTX, but that's expected given its clock configuration. The Radeon X1900 XT tops all the Nvidia hardware on test.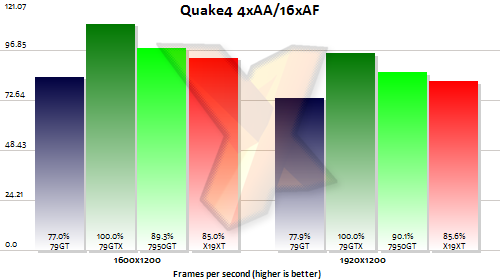 7950 GT puts in a sweet turn of speed in Quake 4, outrunning 7900 GT by a healthy margin and bettering Radeon X1900 XT while it's at it. 7900 GTX sits at the top of the tree as expected.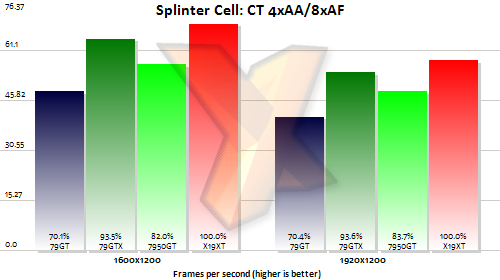 Running Splinter Cell, the 7950 GT again beats 7900 GT with around 17 per cent more performance compared to 7900 GT, getting close to 7900 GTX in the process.