US-based VoIP handset maker Paragon Wireless has launched what it claims is the world's first Windows Mobile 5.0 phone designed for Session Initiation Protocol (SIP) VoIP calls that also operates as a regular quad-band GSM/GPRS handset.
Dubbed the Hipi 2200, the device is primarily pitched at corporates who want to provide workers with a mobile phone that can also be used for employee-to-employee calls when the device comes within range of the company WLAN.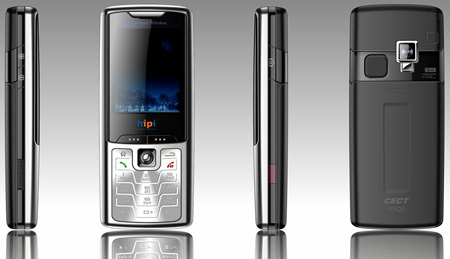 Paragon claimed the Hipi provides not only a seamless transition between cellular and 802.11g networks, but also between the WLAN's access points.
The 2200 is based on a Texas Instruments OMAP 730 processor and is fitted with a 1.9in, 176 x 220 display. There's a two megapixel camera round the back. The 10.7 x 4.5 x 1.6cm handset contains a 1100mAh battery sufficient, Paragon said, for four hours' talk time and 100 hours on standby with both GSM and WLAN active.
The device provides all the usual Windows Mobile 5.0 features, including media playback, push email, web browsing and Office compatibility. More details on Paragon's website. ®
Thanks to Reg Hardware reader Trevor for the tip