Those readers who like a challenge can apply their intellects to this poser: what exactly on God's green Earth is the purpose of IZIrobotics Azzang?: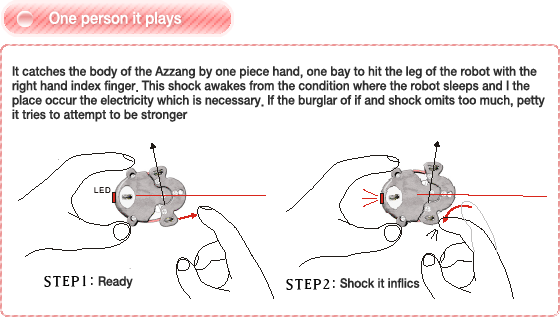 It gets worse. Try this out for size:
With above basic of the robot which is started together it is a condition which it moves. When new operation order widely known it is not the schedule hour passes, the sleep-mode holds automatically. When the robot is to a autonomous mode, from back of the robot it hides by the hand, or, when it catches it escapes quickly. It operates well from the interior environment where the luminous intensity is different

Two it continues legs of the robot and to hit. In the future it goes after short time with the LED color of a flame which informs a ready state together. Of course compared to it is a game which the for robot wins far.

Three it continues legs of the robot and it gives a shock. The sing it enters into a a song mode, it informs a birthday song.
Oh yeah, and bear this "consideration fact" in mind: "With the robot the grudge which is possible it knocks from most shouting distance." So now you know. ®
Bootnote
Thanks to David Haig for the tip-off. David asks: "If anyone can tell me what it actually does I'd be very interested!" Readers are, however, asked to send their translations directly to IZIrobotics, which could evidently do with a helping hand.