Microsoft will ship the eagerly awaited external HD DVD drive for its Xbox 360 console into the US mid-November, the software giant has announced. The drive will set console owners back $200 and bundle the 2005 King Kong remake.
Speaking of which, its director, Peter 'Lord of the Rings' Jackson, is behind the Halo movie. This week Microsoft also announed he will steer development of an upcoming Halogame - this in addition to Halo 3 and Halo Wars, the latter also announced this week.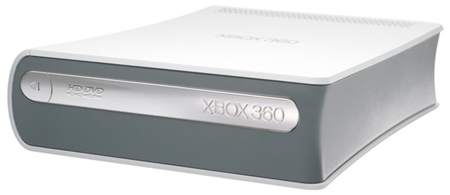 Back to the Xbox 360 HD DVD drive. It will also bundle a Universal Remote control, Microsoft said. As we reported last week, the company is preparing to post a system software update that will bring the 1080p HD resolution to the console.
Last week, Microsoft said the HD DVD drive will ship in Japan on 17 November for ¥19,800 ($168/£89/€133). ®