NASA's Mars Reconnaissance Orbiter has delivered its first close-up snaps of the Martian surface, courtesy of the High Resolution Imaging Science Experiment (HiRISE).
The images, taken during the Orbiter's first mapping orbit, include this fine view of an area of the planet's Valles Marineris canyon grabbed on 29 September from an altitude of 280km: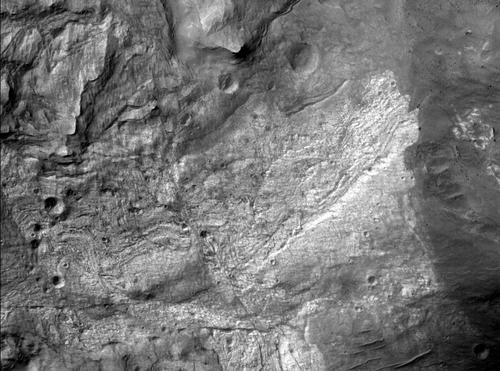 The accompanying HiRISE information centre blurb explains that "this sub-image covers a small portion of the floor of Ius Chasma, one branch of the giant Valles Marineris system of canyons", centered on -7.8 degrees latitude, 279.5 degrees East longitude.
The picture (full-fat version available here) shows "bedrock exposures of layered materials, which could be sedimentary rocks deposited in water or from the air", plus "a few dunes" of windblown sand (bottom right).
HiRISE also recorded this nice image of the "north polar layered deposits" (Flash zoomable version available here):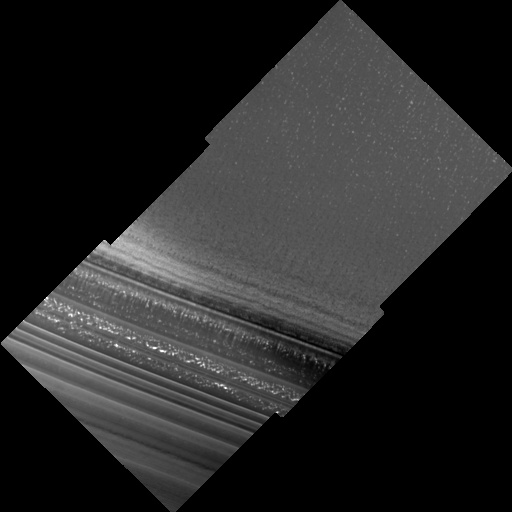 The bands seen here "may represent annual deposition of water ice and dust that is thought to form the polar layered deposits", which "are thought to record global climate variations on Mars, similar to ice ages on Earth". The bright spots, the boffins reckon, are probably patches of water frost.
HiRISE team member Nicolas Thomas of the University of Bern in Switzerland told New Scientist: "HiRISE's unprecedented resolution will allow the layers to be probed in finer detail than ever before in order to understand these climatic shifts."
The pics would, he added, give scientists something to ponder until they can physically drill into the Red Planet to probe its history. He noted: "The only way we can do this now is with remote sensing using a high-resolution camera."
Thomas also confirmed that HiRISE captured some colour images, which are still being processed. "From working on it, I can already tell you that it's going to be good," he promised. ®