AOpen today announced its first DVD burner capable of writing DVD±R media at 18x speed. It will also read and write DVD-RAMs at 12x. A sort of 18, 12 overture perhaps? Oh well. According to AOpen, it's "a new limit of optical disk drive".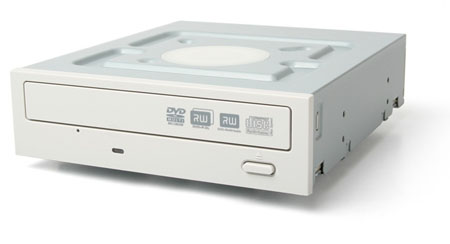 Maybe, but Sony got there first with its AWG170A, launched in August this year. Just like the Sony machine, AOpen's DSW1812P sports an disc balancing system to reduce vibration and make the drive less likely to churn out duff discs. It also has a "unique" tray design that opens and closes more quietly than past drives.
AOpen said it had developed these "core technologies", but as we say, the Sony drive, made by Sony NEC Optiarc, has them too.
In addition to DVD-RAM and DVD±R, the DSW1812P can also work with dual-layer DVD±R media - at 8x speed - and DVD±RW discs, along with CD-R/RW.
AOpen did not disclose when the DSW1812P will ship, or how much it's likely to cost. ®