HP's 'ethics' chief emerges as spy scandal star
We did it my way
---
Hunsaker repeatedly encouraged the surveillance of various people, including HP's own PR man, Michael Moeller. Thanks to HP, we now give you a day in the life of Moeller at a conference.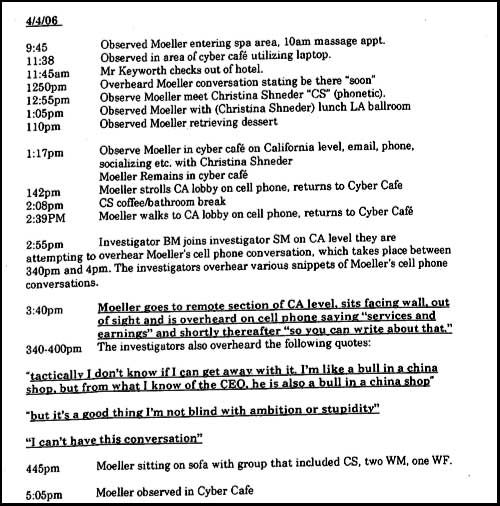 Before resigning and pleading the fifth in front of Congress, Hunsaker did manage to try and defend himself in more HP documents.
"I am confident that all phone information obtained during the course of the investigation was obtained in a lawful manner by using an information gathering technique that has been commonly used by investigators, law firms and law enforcement agencies for many years," Hunsaker wrote to HP's legal team.
"We did not engage in any unlawful conduct at any stage of the investigation."
And Hunsaker will soon have his day in court to prove it. ®