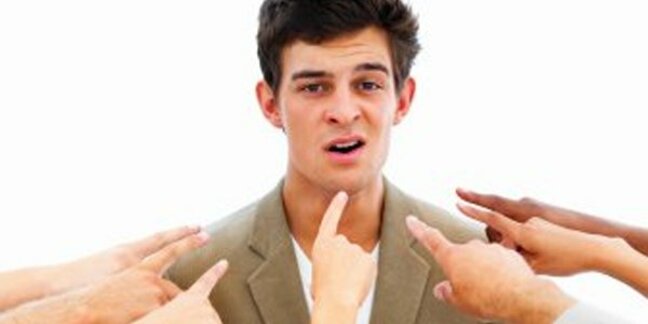 Red Hat has struck out against Oracle's Linux support move by reassuring customers that it won't lower its prices.
"Our actions and our strategy remain intact," Red Hat CEO Matt Szulik, told reporters. Oracle this week vowed to create its own version of Linux by peeling the Red Hat label off the company's server operating system. The database maker will then support Red Hat users for half the cost that Red Hat currently charges. All the while, Oracle plans to make its own additions to Red Hat Linux and hopes that Red Hat will include those changes with its future operating system releases.
Red Hat isn't terribly fond of this plan, especially after investors cut its share price by 25 per cent, following Oracle's announcement.
Beyond promising to keep its support prices high, Red Hat has now started a smear campaign against Oracle.
"Oracle has stated they will make changes to the code independently of Red Hat," the company writes on its Unfakeable web site. "As a result these changes will not be tested during Red Hat's hardware testing and certification process, and may cause unexpected behavior. Hence Red Hat hardware certifications are invalidated."
Red Hat adds, "There is no way to guarantee that changes made by Oracle will maintain API (Application Programming Interface) or ABI (Application Binary Interface) compatibility; there may be material differences in the code that will result in application failures. Compatibility with Red Hat Enterprise Linux can only be verified by Red Hat's internal test suite."
And, Red Hat then went on to play the "fork card."
"The changes Oracle has stated they will make will result in a different code base than Red Hat Enterprise Linux. Simply put, this derivative will not be Red Hat Enterprise Linux and customers will not have the assurance of compatibility with the Red Hat Enterprise Linux hardware and application ecosystem."
Give Oracle CEO Larry Ellison supreme credit for triggering this war of words.
Myriad skeptics have chimed in with their concerns about Oracle's Linux play. They reckon the company is underestimating the concerns customers will have about making sure all of their other software works with Oracle Linux. In addition, pundits claim that Oracle has underestimated the time and costs associated with certifying all the bits and pieces that surround a Linux operating system.
Without doubt, Oracle's Linux move is little more than a public relations ploy at this point. The company will need to work hard to secure a few major customers. Until such customers arrive, Oracle will be little more than an afterthought in the Linux OS game.
Red Hat, however, has fallen right into Oracle's trap. It's banging on about Linux forks and keeping its prices high - a most defensive posture. With its stock price already clobbered, Red Hat could have stepped up the contest by announcing a price reduction of its own. Everyone knows the company has been overcharging for its services for years - simply because it had very little competition.
Linux customers should rejoice that a company with Oracle's clout rather than the hapless Novell has come to their rescue.
Of course, when all is said and one, the cost of Linux support trails that of the hardware and, er, database costs by quite a margin. Dave Dargo at Ingres has done the dirty work breaking down the figures.
Let the bashing continue. ®
Sponsored: Webcast: Simplify data protection on AWS