San Jose's firefighters, bomb squad and hazardous materials team last night descended on PayPal's headquarters to investigate what appears to be a 'minor' bombing.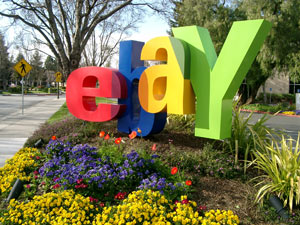 The safety squadrons were sent in to investigate reports of explosions at PayPal's 2211 North First Street location. PayPal's security company told investigators that some HQ windows were shattered and that several explosions had been reported. And, in fact, investigators discovered a bomb like device.
"It definitely was some type of explosive device that was placed outside of a window," said San Jose Fire Department Capt. Jose Guerrero, in an interview with The Register. "It was strong enough that it broke the window and bent the aluminum frame.
"I don't know if it was a prank or they were trying to make a statement. It was Halloween night."
The San Jose Police Department has started an investigation into the incident.
The Fire Department did not find anything ablaze but did notice a certain haze emanating from within the building. No one was hurt by the explosion.
PayPal - owned by eBay - has yet to return our call seeking comment.
Hopefully, this has nothing to do with some bloke looking for his two dollars. ®