Orange bleats about Samsung's Blush
Embarrassed or standing proud?
Orange describes the upcoming Samsung X830 Blush as the "only compact a girl needs", but at 2cm thick, it's not what you'd call a slimline handset. But then the Blush is bright pink, so we're clearly going to gooey at the fork for it no matter what, the fellers at Orange reckon...
But what would men know? The Blush's wide waist is a product of the spring-loaded swivel mechanism that allows the lower half of the handset to rotate out past the iPod-esque front panel to reveal the keypad. Since the phone's already 8.4cm long, opening the keyboard extends the thing to a positively priapic 14 x 3cm. I think the boys are going to get more giggles out of this than anyone else... nudge, nudge and all that...
The rest of the specification is uninspiring: 1.3 megapixel camera, Bluetooth, tri-band GSM connectivity, speaker phone - nothing special there. It does have a music player on board, though what phone doesn't these days, but at least it's backed by 1GB of Flash memory with an card slot for more. The clickwheel's cute and there are volume controls on the side. It'll handle MP3, WMA and AAC files, apparently.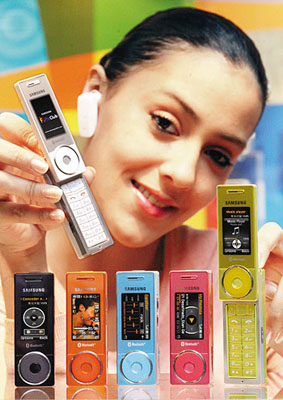 Orange claims Blush's battery is good for three hours' talk time and five days on stand-by, though it hasn't said how much music playback time we'll get.
"It will catch alive the woman's heart of the young feminine consumer," is how Samsung describes Blush, by way of Google's debabeliser.
The carrier has an exclusive on the Blush, which it's currently listing as "coming soon". Orange is keeping mum about the price, but the Blush will be made available to both pay-as-you-go and contract customers. ®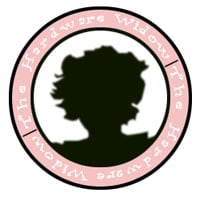 The Hardware Widow is hitched to a geek who thinks he knows more about technology than she does...
The Hardware Widow on...
The Vertu Constellation luxury phone
The Burning Love fluffy iPod pouch
The OhMiBod iPod vibrator
Apple's 2G iPod Nano
Sony Vaio laptops
BenQ's 'mauve sensation' phone