Boots in Sarah Jessica Parker prophylactic shocker
Don't want babies? Try this perfume
---
The couples among you who feel you are not quite ready for the responsibility of children should pop down to Boots the chemist where they have a novel suggestion for how to avoid unwanted pregnancies: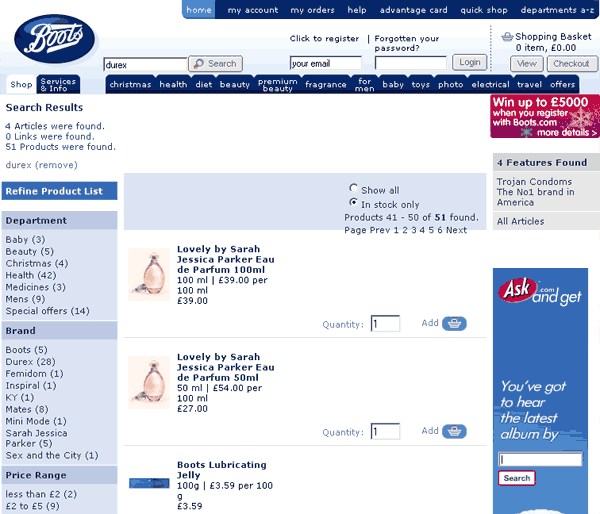 We can only assume that Sarah Jessica Parker's fragrance acts as a sort of priapic male repellent - you slap some on and your other half immediately loses wood and pushes off down the pub. This, of course, leaves you plenty of time to enjoy the solo delights of petting the beaver with copious amounts of Boots lube jelly. Lovely. ®
Bootnote
Thanks to Duncan Thomas for the tip-off.