All it took was a Torx wrench. Yes, the first PlayStation 3 autopsies are already starting to appear as console fans with more money than sense take Sony's next-generation machine apart to expose Cell processor, Blu-ray Disc player, Seagate hard drive and assorted chippery.
First up, DailyTech's disassembly includes some rather nice pics - two are shown below, but there are many more with the site's report.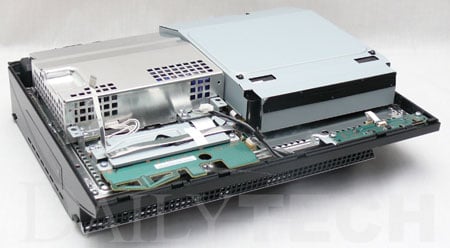 Opening up the console reveals not only the IBM-made Cell chip but the EE+GS chip used in the last few years' PS2s in place of the original's separate Emotion Engine and Graphics Synthesiser silicon. The EE+GS and other, related chips provided PSone and PS2 compatibility.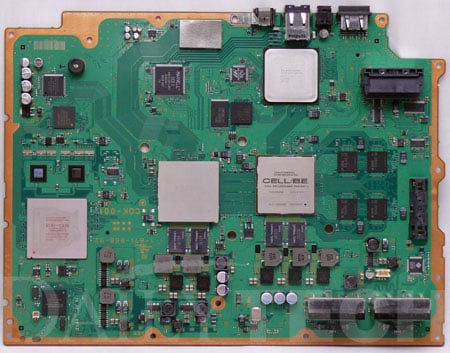 Also revealed: the PS3's monster cooling system based on multiple copper heatpipes and a 16cm fan, along with Rambus-developed XDR memory from Samsung, and Ethernet and storage controllers from Marvell.
Japanese-language site PCWatch, meanwhile, went as far as to expose the PS3's Samsung GDDR 3 graphics memory in its console disassembly, which also extended to the machine's built-in Blu-ray Disc player, the PSU, the Wi-Fi adaptor card and the games controller.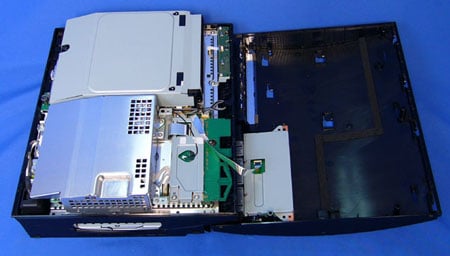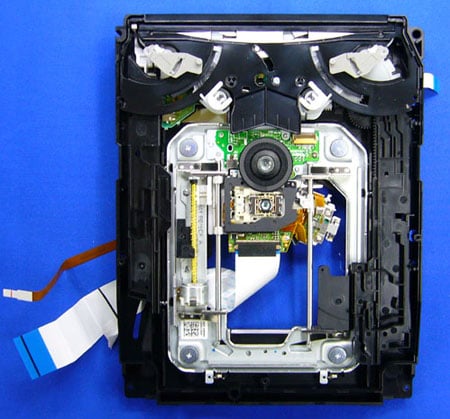 The most useful aspect of the PCWatch report: it shows you how to remove the console's hard drive and replace it with a new, larger one. ®