This article is more than 1 year old
China develops flying aircraft carrier
Hyperdrive-levitated vessel lands on Google Earth
As any defence expert will tell you, the aircraft carrier if one of the most potent weapons available to the modern international superpower - capable of raining fiery death on less well-endowed nations from a safe distance. They do have one shortcoming, however: getting close enough to launch swarms of angry aircraft can takes days, if not weeks, of urgent steaming.
The solution? Simple: develop an aircraft carrier which can itself take majestically to the skies and put down in any suitable body of water: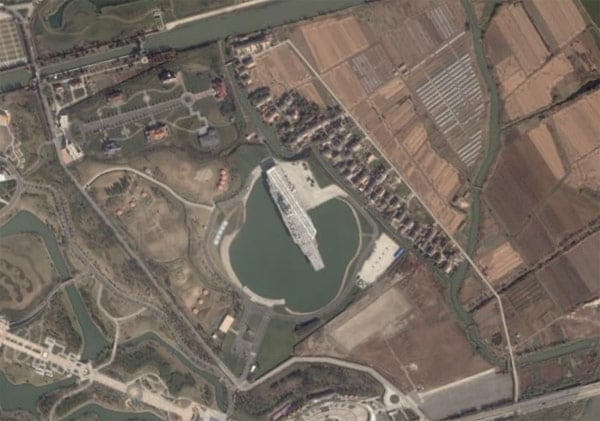 This remarkable vessel is currently moored on a lake near Shanghai. We assume that its vast, 220-metre-long body is levitated by the previously-theoretical hyperdrive, since that's certainly the only tech capable of lifting this particular behemoth: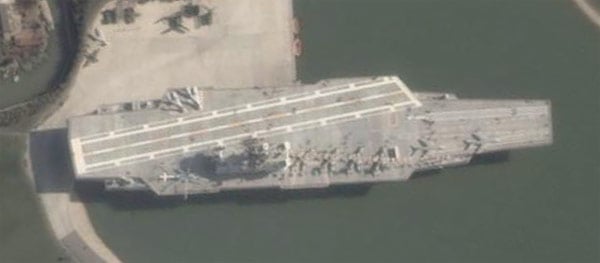 Interestingly, while the Chinese have evidently made a great leap forward in advanced propulsion systems, they let the US of A do all of the legwork on the ship's basic design: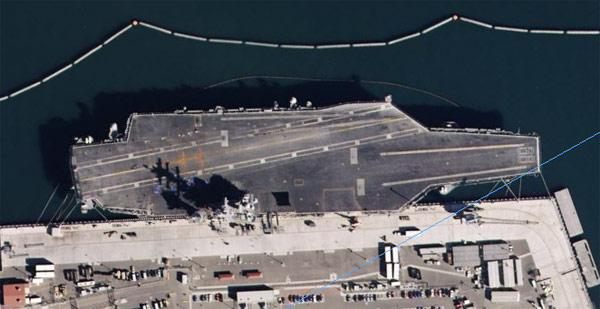 Yes indeed, that's the non-levitating USS Nimitz at anchor in San Diego - an uncanny resemblance, we're sure you'll agree.
In summary, those readers who live by the sea, or any reasonably large lake or river should keep their eyes peeled for unscheduled flying aircraft carrier landings, presumably preceded by black helicopter reconaissance flights. ®
Bootnote
Good work by Mark Dorman in spotting this incredible ship. For the record, the real truth behind the Chinese flying aircraft carrier is out there somewhere. Happy hunting...