Liverpool's regeneration bosses are a bit miffed at Google Earth for not showing their fine city in all its redeveloped glory, the BBC reports.
The so-called "Liverpool Vision" has specifically complained about two sites where the "Paradise Project" retail and leisure development (indicated left) and the 10,000-seat "King's Dock Arena" (indicated right) now stand: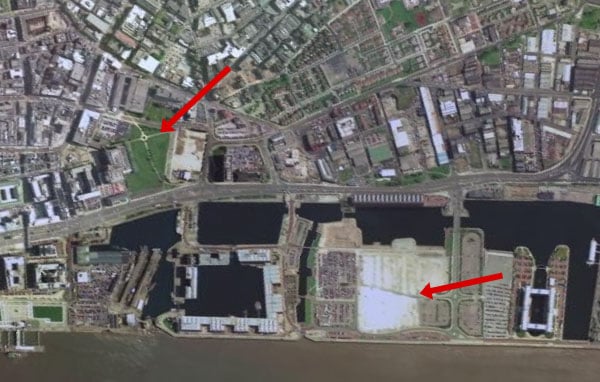 Jenny Douglas, planning director of Liverpool Vision, explained: "The current Google Earth images show roofing work still under way at Lime Street train station. This work took place between 2000 and 2001, which means the Google Earth images are at least five years old.
"The city centre has changed dramatically since then. It is important that the millions of people using Google Earth have access to the latest images showing the city's transformation."
To add insult to injury, London's new Wembley Stadium is already available for the Google Earth Community's viewing pleasure, of which a Google Earth spokeswoman said: "We want to give the best service we can, and it would be wrong to delay updating the London images just because we can't do that yet for other cities."
Well, we reckon Liverpool Vision should walk it like it talks it, because here's how its own website shows the area around the King's Dock Arena: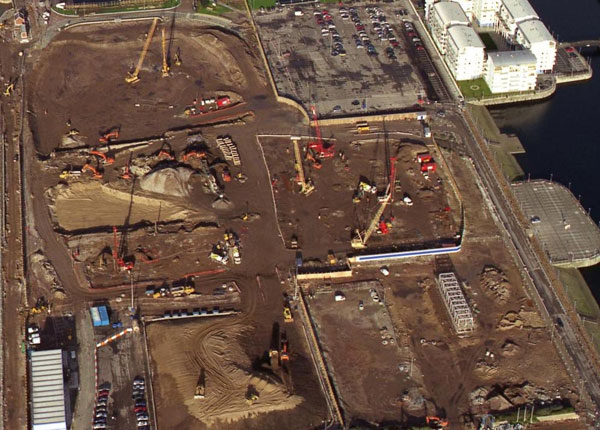 Oh yes, and the Liverpool Vision site search returns no results for "Paradise Project", so we presume it actually goes by the rather less impressive name of "Retail Core". ®