It seems PC World management have had enough of Advertising Standards Authority (ASA) raps and investigations that say they can't fix computers, and have decided to jump ship before the going gets any tougher.
Reg reader Chris Angle's search for data recovery software on the UK PC World website returned this result: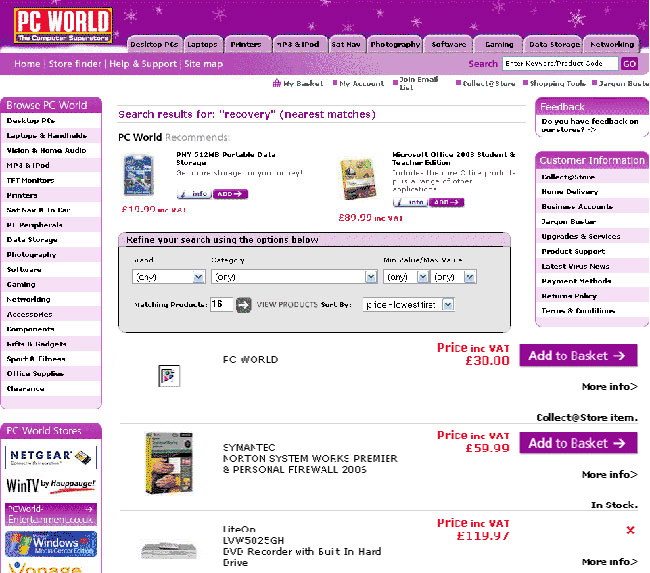 £30 might not seem much for the UK's largest computer superstore, but as Chris so aptly puts it: "I wouldn't bet against there being some hidden consultation charge just because some spotty teenager has to deal with the transaction."
Quite.
Although, why PC World has listed itself under "data recovery" when Computer Which?'s investigation found that the PC store managed to delete customers' personal data when upgrading software, is beyond us. ®