Nintendo Wii
Revolutionary?
---
The Wii ships with a the Wii Remote and what Nintendo calls the Nunchuk - a hint, perhaps, that you shouldn't throw it around. The Nunchuk connects to the remote by a cable terminating in a - you guessed it - proprietary connector. The Remote has a wrist strap, and Nintendo's own Wii games continually nag you to use it. Given how much the Remote's going to be swung around and waved about, you should use it. The Remote will be straight out the window - or through it - if you don't.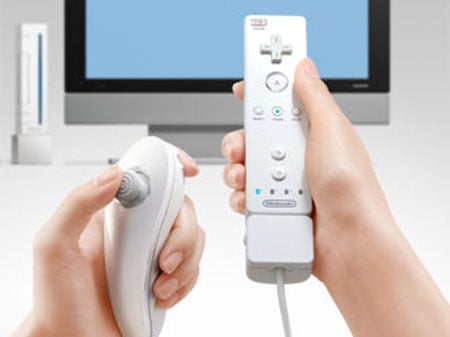 Incidentally, erstwhile GameCube owners will be pleased to know their old console is compatible with the new Nintendo: the Wii not only incorporates a pair of GameCube memory card slots under a flap on its left side - or the top, if you stand the console end on - but also a quartet of GameCube controller ports under a second flap next to the first. Its optical drive will read GameCube discs.
Back to the Wii's own controls, Nintendo supplies one of each, but if you want to play against other people you'll need some extra controllers. The bundled accessories are pre-paired with the console, but it's easy to connect up to four other ones - just fit a pair of AA batteries into each and press the Sync button. Extra Remotes come with a copy of Wii Play, more a tutorial than a game, to get you to grips with just how impressive a controller the Remote is.
Wii Sports will have you waving the remote like a bat or racket, swinging it like a golf club and moving it back and forth as you attempt to pummel your opponent in the boxing ring. But Wii Play really shows just how many kinds of movement Wii's controller is capable of detecting: foward and backward motion and rolling, as well as up and down, side to side and as a simple direction pointer, all demo'd through a series of mini-games, including new takes on classics like Pong.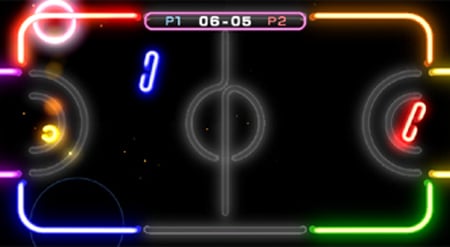 It takes some getting used to, particularly when you're accustomed to holding an essentially static console controller and just using your thumbs and fingers. But it's no worse - and probably easier - than moving from a keyboard to a mouse, and from a mouse to a traditional console controller as your prime gaming input device. It just takes a little practice as you figure out just how to wave, shake, thrust or swing either the Remote or the Nunchuk to get the desired effect.