Nintendo Wii
Revolutionary?
---
But Wii isn't just a games machine. The Wii's designed with more a more family audience in mind than your average games console, past or present, and it's ready to retrieve content from in the internet, provided you have broadband plumbed into your abode.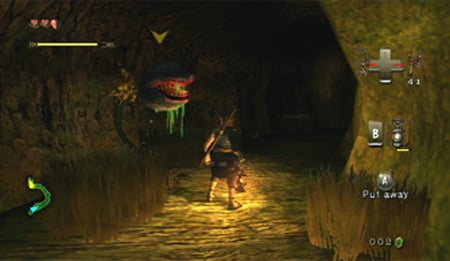 The console has a built-in Wi-Fi receiver and getting it connect to your access point is a straightforward process. The console can cope with all the latest Wi-Fi security and encryption provisions, but it's a 802.11b box, so if like me your access point is set to operate on 802.11g only, you'll run into trouble. It took me ages to figure out why the console wasn't connecting...
Incidentally, the Wii will store three sets of connection details, allowing you to connect the console to a wired and wireless networks as appropriate, or add a couple of friends' WLANs so you can take you Wii to parties. Nintendo will offer a USB-connected LAN adaptor as an optional extra and a USB WLAN module so you can share a broadband connection with an otherwise non-wireless PC.
With the link up and running, the Wii connects and downloads system updates as necessary - including one to enable the use of the SD card slot. With the console not yet on sale in the UK, the news and weather Channels weren't operational and neither was the online Wii Shop from which you can buy and download NES, SNES and N64 games from yesteryear.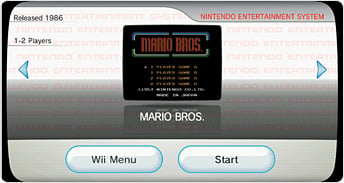 All these appear as separate entries in the Wii's main menu. Alongside them is the Disc Channel, which is where the currently loaded game appears; the Photo Channel, used to show photos and movies captured on SD card; and the Mii Channel, in which console owners can create cartoon avatars, called Miis, that are used in Mii-supporting games, including Wii Sports, not only as in-game characters but as IDs - visual usernames, if you will.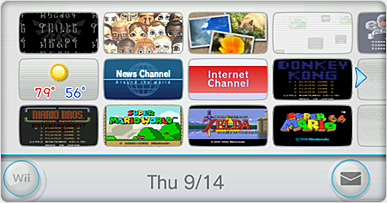 Nintendo imagines family members and friends all creating their own Miis and using them to retrieve saved games and the like. In fact, in some titles - again, Wii Sports is the main example - you can't save games unless you create a Mii. All the Miis on the system gather in a virtual playground where they can be selected for editing or deletion and even transferred to a Remote to allow you to take your creation and copy it onto a pal's Wii for multi-player gaming.