Nintendo Wii
Revolutionary?
---
Each Wii maintains its own Message Board, a kind of virtual pin-up board and calendar on which users can post notes to each other and add appointment reminders. The console even sends you a memo whenever you use it, telling you what games you played that day and how much time you spent on each.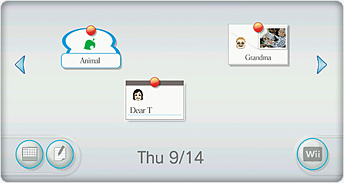 It's all vaguely nannyish, as are the occasional suggestions you get to stop sitting in front of the TV and move around a bit - presumably more an attempt on Nintendo's part to avoid its customers getting RSI than because it doesn't want you to spend too much time gaming. So too is Wii Sports' so-called Fitness option, which runs you through a daily series of virtual exercises using the Remote.
And I mean daily - it will not let you play again until the following day. That's a level of regimentation that I can see being acceptable in some cultures, but not ours, and certainly not to your average surly videogames player. The latter are likely to scoff at the Wii's parental controls, but given the console's family friendliness, they're not exactly inappropriate here.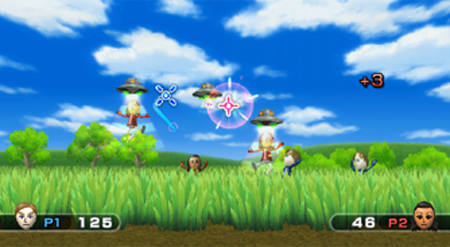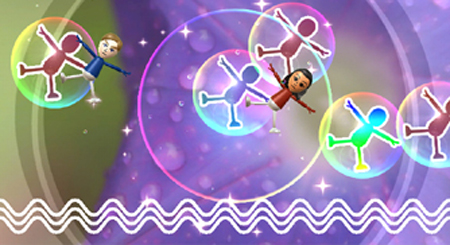 Verdict
Is Nintendo's Wii the revolution its codename was intended to imply? Well, Nintendo's own DS has already targeted casual and older gamers, so there's nothing new there. The Wii brings some social networking technology to the table, but its presentation is perhaps a tad twee for Western grown-ups and hardcore gamers, and will reinforce Nintendo's reputation as a company that targets junior gamers.
But look beyond all that. Wii introduces an amazing new control system that not only provides players with a fresh take on traditional videogames but creates a platform for a diverse array of new, more physical computer entertainment. Maybe it won't win over folk who dislike console gaming, at least not straight away, but it does present an opportunity to offer something for everyone.
Anyone who finds a Wii under their tree this Christmas is in for a cracking - and physically active - time. ®

Nintendo Wii
Videogaming to get you off the sofa and onto your feet, the Wii's a revelation...
Price:
Console: £180 inc. VAT; Extra Remote +
Wii Play:
£29; Extra Nunchuk: £14 RRP