A YouTube video of a man opening a box has been downloaded more than 73,000 times since it was uploaded on November the eleventh, the WSJ reports.
So what's so special about this cardboard box? It holds a PlayStation 3, and its owner, a guy called David Abrams who runs a website called Cheap Ass Gamer, supplies a running commentary on his new baby.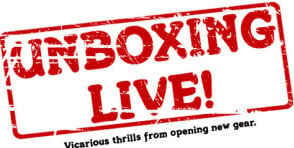 David is the pioneer of a new form of geek porn called unboxing, where people film themselves unwrapping new products from the likes of Palm, Nokia and Nintendo.
Two new websites devoted to the unboxing "ceremony" have sprung up: unbox.it and unboxing.com.
And yes, they are very boring, unless you like this kind of thing, of course. In which case, they are very interesting. ®