LG is to launch an "avant garde" Prada-branded mobile phone early next year, the company has revealed. LG's not saying much about the handset, beyond the fact it will incorporate an "advanced touch interface" to "eliminate the conventional keypad".
That and all the other PR fluff about "the best in style and performance", how it'll be a "unique, sophisticated and elegant phone" and one that's "forward-thinking", make it hard to imagine all this won't lead to a Prada-branded Chocolate in the same way Motorola launched a Dolce and Gabbana RAZR in June this year: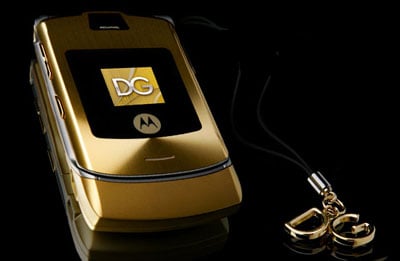 But, no, the pair insist, they have "jointly explored and developed all aspects of this new product. The collaboration focused on the key elements inside the phone, such as software, user interface and music as well as its look, for example design and packaging".
So it'll come in a beautiful box. As does my TOY-boy most evenings... ahem...
Given the Prada connection, we can say the new handset will be pretty... pricey when it's paraded on the catwalk early next year and in due course goes on sale prèt a porter in Italy - where else, bella? - the UK, France and Germany, before jetting in to the Far East in Q2 2007.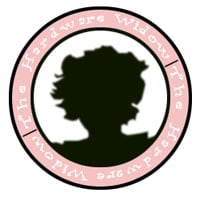 The Hardware Widow is spliced to a geek who thinks he knows more about technology than she does...
The Hardware Widow on...
Apple's iPod vibrator copyright clash
The OhMiBod iPod vibrator
The cellphone garter
Asus' leather-clad laptop
Samsung's Blush mobile
The Vertu Constellation luxury phone
BenQ's 'mauve sensation' phone
BenQ's pursuit of painted ladies