MoGo the slimline tail-less mouse that can scurry away into a notebook's PC Card slot when it's not needed will go on sale in the UK this month, creator Newton Peripherals said today.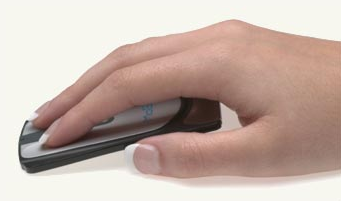 The MoGo connects across a Bluetooth wireless link, so it'll work with Macs and Windows machines. The rodent's own wireless transceiver is powered by a built-in rechargeable battery that's charged through the PC Card slot's own interconnect.
To fit into the PC Card slot, the mouse is flat, of course, which doesn't make it ideal for pushing around a table-top. So there's a flip down stand that lifts the back end of the MoGo up to make it more comfortable to use, Newton said.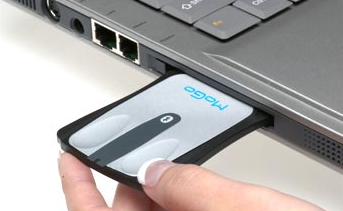 The MoGo mouse costs £50 from a number of online retailers and www.mogomouse.com. ®
Related review
Logitech VX Revolution 'freewheeling' cordless mouse