LG unwraps slick Blu-ray, HD DVD player
One for living room, another for PCs
---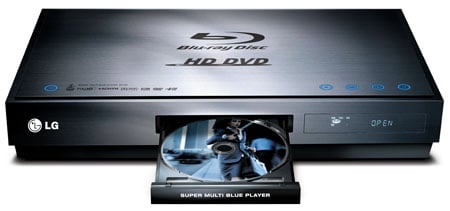 CES 2007 LG today unveiled the dual-format HD DVD, Blu-ray Disc player that garnered it so many headlines last week. Dubbed the Super Multi Blue Player - aka the BH100 - it's due to go on sale later this quarter, the company said. So will a version for PCs.
The BH100 supports 1080p playback through HDMI, component- and composite-video outputs. It supports all the usual codec and multi-channel audio trademarks. No surprises there, but the BH100 does have one other interesting feature: Chocolate-inspired backlit touch-sensitive controls.
The PC-oriented dual-format drive is the GGW-H10N. Like the BH100, it's due for a Q1 release. While it supports all the DVD and CD recordable and re-writeable formats, along with BD-R and BD-RE, it's read-only as far as HD DVD goes, and we understand the player won't support some of the HD DVD format's online interactivity features.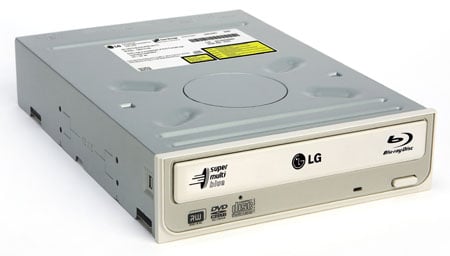 LG didn't say how much the GGW-H10N will cost, but it did say the BH100 will retail for around $1,199. ®
Read our complete CES 2007 coverage at Reg Hardware