UK TV watchdog Ofcom is looking into accusations of racism levelled at Celebrity Big Brother, the BBC reports. Around 2000 viewers have complained that Bollywood actress Shilpa Shetty is being targeted by some other contestants because she's Indian.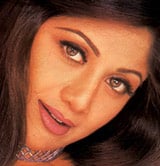 Specifically, "Jade Goody, Danielle Lloyd and Jo O'Meara have ganged up on Shetty in the past few days", while Goody's mother Jackiey couldn't pronounce the star's name and referred to her simply as "the Indian". Furthermore, last weekend saw former Miss Great Britain Danielle Lloyd and ex-S Club 7 star Jo O'Meara "poke fun" at their housemate's accent.
An Ofcom spokeswoman said: "We have had approximately 200 complaints of racism. Quite a lot of websites have been discussing the issue and urging people to get in contact with us. We will look into each individual complaint." By late morning, that figure had hit the 2,000 mark.
Channel 4 dismissed the incidents as "girly rivalry", while evicted contestant Carole Malone fingered jealousy as the probable cause. She explained: "Shilpa is too good-looking for her own good. She's an incredibly powerful and beautiful woman. She is a very strong woman and can handle it. I spoke to her about it when I was in the house."
Shilpa's mum Sunanda Shetty, meanwhile, told the BBC Asian Network: "I hope that she will be able to handle the situation. It is a game and there is a life beyond that. I mean, I understand her emotions but I really hope that she is not going to get too affected by this treatment that is being meted out to her." ®