The Celebrity Big Brother racism rumpus, which has seen complaints to TV watchdog Ofcom regarding the treatment of Bollywood star Shilpa Shetty rise to a record 13,000, continues to rumble on.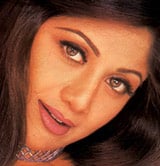 According to the BBC, Carphone Warehouse is now "reviewing" its sponsorship of the televised human zoo. The company has been sponsoring the show since 2004, stumping up an estimated £3m a year. Big cheese Charles Dunstone told the Times: "We are talking to Channel 4. The sponsorship is constantly under review. Clearly, we are against racism."
To add to Channel 4's woes, Leicester East MP Keith Vaz tabled an Early Day Motion yesterday "to raise the issue in the House of Commons, after being contacted by constituents". He said: "We would not tolerate this kind of racism on other types of television programme and we should not do so on a programme that is watched by millions of people."
The allegations centre around houesmates Jade Goody, Danielle Lloyd and Jo O'Meara who have "ganged up on Shetty in the past few days". Goody's evicted mother Jackiey couldn't pronounce the star's name and referred to her simply as "the Indian".
On Monday, former S Club 7 "star" O'Meara "reportedly suggested that Indians were thin because they were always ill as a result of undercooking their food". The accused trio also "complained that Shetty had touched other housemates' food with her hands", with Danielle Lloyd offering: "You don't know where those hands have been."
Channel 4 has already dismissed the comments as "girly rivalry". In defence of Lloyd, her pal Leeandra Anderson told BBC Radio Five Live: "I've known Danielle for five years now and not once has she had a racist undertone in her voice ever."
Hertfordshire Constabulary, meanwhile, is investigating two threatening emails sent to housemates last night. They would not confirm that the missives were related to the racism kerfuffle, but a spokesman explained: "Hertfordshire Constabulary has been made aware of two emails that have been received by the television studios that contain unspecified threats against a number of the housemates." ®
Similar topics