AMD rolls out low-end Vista-friendly GPUs
Radeon X1050, anyone?
---
AMD has quietly rolled out the ATI Radeon X1050, an entry-level graphics chip intended for board makers to offer as a minimum-specification Windows Vista Aero Glass-friendly upgrade.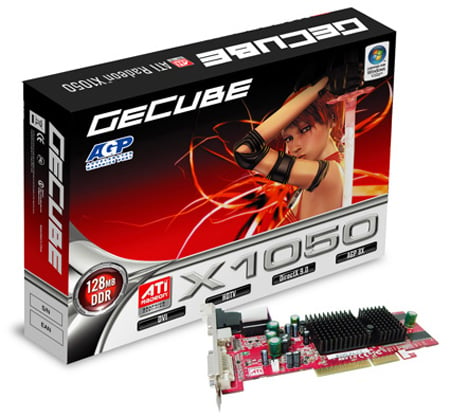 The X1050 contains 16 pixel shaders in four pipelines and fed by a pair of vertex shaders. It's a PCI Express part, but the connection of a bridge chip makes AGP boards a possibility too. Three configurations are on offer, respectively supporting 128MB of DDR, 128MB of DDR 2 and 256MB of DDR 2 video memory across.
The first version clocks the memory to 250MHz (500MHz effective) and connects it across a 128-bit bus. The core is clocked to 400MHz. The 128MB DDR 2 version drops the memory bus to 64 bits and the core speed to 325MHz. But the memory runs at 333MHz (666MHz effective).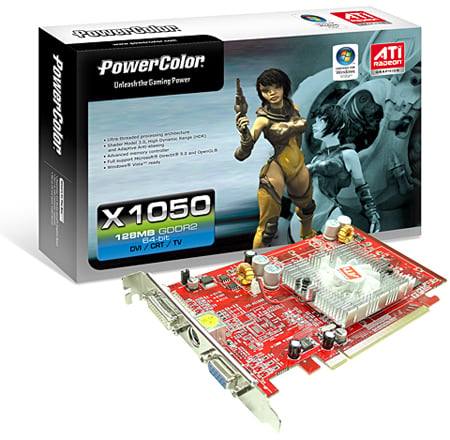 The top-of-the-line release has a 400MHz core and 333MHz (666MHz effective) memory connected across a 128-bit bus. All three GPUs support DVI, VGA and TV outputs.
Early supporters of the X1050 include GeCube and Tul's PowerColor brand. ®