BeOS: the Mac OS X might-have-been
The multimedia OS that debuted years before Vista
BeOS development continued and further Developer and, later, Preview releases were made before the 1998 debut of Release 3, the first 'finished' version. Incidentally, Release 3 was also made available for machines based on Intel processors, not just PowerPC systems.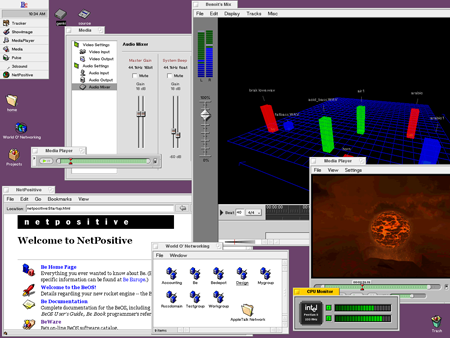 I first tried BeOS in earnest in late 1998 after Release 4 shipped, running it on an old Power Mac 8500. However, the development of Apple's hardware under now-returned Steve Jobs made it progressively harder to run the BeOS on new Macs, a situation that accompanied and may even have inspired Be to focus more on the Intel version of its operating system.
Indeed, the 2001 Release 5.1 was an Intel-only affair. How soon before Apple goes the same way?
Adoption of the BeOS on Intel was hindered by the much greater range of hardware components the system software needed to support than was the case with the more tightly controlled Mac hardware environment. But BeOS' shift to Intel coincided with the emergence of Linux as an alternative to Windows, and coders favoured the open source product over the closed product put out by the commercially minded Be.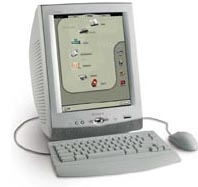 Be tried to make the BeOS work better alongside Windows, but it never succeeded in winning over users in any significant numbers. A brief foray into the embedded arena, a bid to leverage all the analyst talk at that time of the post-PC era - still hasn't happened yet, guys - and how we'd all be accessing the internet on appliances designed for the purpose.
BeOS for Internet Appliances found a home in Sony's short-lived eVilla appliance, but again many developers of such systems inevitably gravitated toward the better known Linux.
In 2001, Be called it a day and sold the BeOS to Palm. BeOS coders used their experience to help evolve the Palm OS to become more media-friendly. Palm did allow German developer YellowTab to gain access to the BeOS source code, used to spin Zeta, a version of the BeOS in all but name. YellowTab collapsed in 2006 and Zeta was taken on by another German company, Magnussoft.
Meanwhile, a number of BeOS fans attempted to recreate the operating system from scratch, calling their work OpenBeOS and, later, Haiku. It's hoped that one day Haiku will reach the stage where it's entirely compatible with BeOS Release 5. There's still some way to go, however.
More Forgotten Tech...
• 15 years ago: the first mass-produced GSM phone
• Compact Disc: 25 years old today
• From 1981: the World's first UMPC
• The IBM ThinkPad: 15 years old today
• Apple's first handheld: the Newton MessagePad
• Atari's Portfolio: the world's first palmtop
• 'Timna' - Intel's first system-on-a-chip
• Sony's first Mylo