Intrepid hack drinks up gambling extravaganza
All the news that's fit to bet
---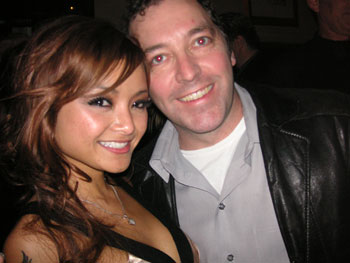 Spinning top
Spin3 introduced the new Ki-Bi card at the Mformobile Mobile Gaming Conference earlier in the week, though the official rollout occurred two days later at the ICE. The credit card-sized gadget allows for quick and easy download of gaming content, as well as delivering GPRS settings to the phone. Spin3 also unveiled an open standard content delivery system known as GameWire MultiLink, which allows interactive casino operators to port their systems, at least in part, to mobile devices.
Tequila!
Myspace pseudo-celebrity Tila Tequila rolled out her online poker room for all to see at the CapEuro event, throwing a get to know you party at the Embassy Club in London. Whether this will go the way of Pamela Anderson's poker site remains to be seen, but there is no shortage of companies trying to get into the game, so to speak. Playboy also launched its online poker room on the Cryptologic platform at the event, offering gamblers the chance to win Bunnymoney in addition to real cash. Trips to the Playboy mansion to party with Hef are in the offing. Virgin Gaming also jumped into the poker room madness with Virgin Poker.
Gamblers Anonymous
An industry-commissioned research project into the online gambling habits of almost 11,000 players found - maybe not surprisingly- fewer wayward souls than expected, at least by critics of the industry. The study, which was commissioned by industry trade group eCOGRA, and executed by the Betting and International Gaming Research Units at Nottingham Trent University in England, is apparently the largest study to date into player behavior, habits and attitudes vis-à-vis the online gambling world.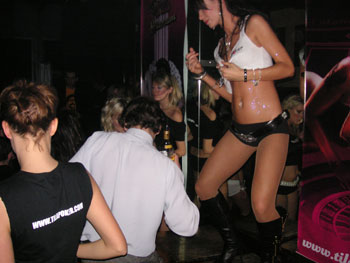 Industry-sponsored studies anywhere can generally be taken with a grain of salt, but a study consisting of 11,000 participants in close to 100 countries should be taken a bit more seriously, and this one provides some interesting results.
The overwhelming majority of online gamblers, for example, do treat it as more of a hobby or light entertainment, rather than the personal financial obsession some would have us believe.
What are the top reasons players gamble online, if not desperately to pay the bills and put bread on the table?
Apparently, when online casino and poker players were asked why they gambled online, answers such as 'to relax', 'for the entertainment and excitement' or 'to relieve boredom', were at the top of the list.
Some of the demographic findings were a little less surprising. It was determined that the average online poker player is likely to be male, aged 26-35 - oh really? - and is likely to have bounced around at least half a dozen different poker sites during the preceding three months.
The typical online casino player on the other hand, is interestingly more likely to be female and be slightly older, in the 46-55 age bracket.
Cigarette pressed between the lips, beehive hairdo in place, mouse in hand - bring on those nickel slots.