Intrepid hack drinks up gambling extravaganza
All the news that's fit to bet
---
Landing strip
Bonds between the offline and the offline casino worlds continued to strengthen, as online gaming software developer Playtech took another step in developing a "bricks and mortar" biz to supplement to its already prodigious online presence.
Subsidiary Videobet, originally launched back in August 2006, offers a suite of 43 games for land based casino operators to choose from. Playtech announced that Videobet had secured a multi-year licensing agreement with Entretenimiento de Mexico, the premier land based casino corporation in Mexico, to provide server based gaming for EMex's current, not to mention future, casino establishments, according to a report in Igamingbusiness.
The deal also offers EMex the chance strengthen its brand across the Latin American market by utilizing Playtech's experience in the mobile and online gaming market, something apparently as yet untried by a Mexican casino operator.
As Playtech CEO Avigur Zmora noted in a press release sent to El Reg, "This deal is the first significant step for our land-based offering, opening up a whole new market whilst complementing and further strengthening our existing portfolio. This product provides a great opportunity for land based casino operators to diversify their offering and increase customer loyalty by cross selling to online and mobile products."
Makes sense to us.
Standing room only
Digital Gaming Network showed off its upgraded Dobrosoft network to executives at the International Casino Exhibition last week, hoping to provide a viable alternative to networks such as Playtech and Microgaming. Software architecture providing for greatly increased capacity has been a big draw, although the addition of a few new games available nowhere else hasn't hurt either. Poker players can be a notoriously tough crowd to please. DGN's platform has the added benefit of being fully customizable, right down to the appearance of the carpet.
Apparently DGN has several major partnerships in the works.
Shilpa Shetty puts on her poker face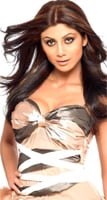 Yahoo! picked up a feed last week about the Asian Poker Classic - apparently the sponsor of the million dollar tournament, Maharajahclub.com, a Boss Media-powered site based in Curacao, has decided that Bollywood Actress Shilpa Shetty, of Celebrity Big Brother fame, would be the perfect public face for its tournament in Goa this March.
Goa, which is positioning itself to be the South Asian Vegas, will be home to the first major poker tournament in India, which will include both live and remote play.
Sachin Pawa, CEO of Maharajah Gaming, said: "Shilpa has the perfect poker face along with strength under pressure, grace and class. She is already hugely popular in India and now has a strong following in the UK. She would be the ideal ambassador for the Asian Poker Classic."
No word on whether Jade Goody will be invited to play for old times' sake.
Housey! Housey!
Bingo junkies rejoice: Parlay Entertainment has teamed up with developer Orbis to expand the range of games offered on its bingo-oriented sites.
In another press release picked up by Igamingbusiness, Senior Vice President of Parlay, Peter Trinz, Senior Vice President, Parlay Entertainment noted, "We know that online bingo players love variety. That's why the Orbis portfolio of games is such a natural fit. The real winners will be the players, since they will see more choice than ever before when playing at Parlay-powered bingo sites."
From a technical viewpoint, Orbis offers Parlay pure convenience. Orbis OpenBet has a modular system of seven distinct but integrated software packets that include, among other things, a sportsbook, casino games, and fixed odds games. Room for growth there.
Conveniently, it enables operators to allow customers to bet and play across multiple products and platforms in a wide variety of languages and currencies, what they refer to as "a unique 'One Account, One Wallet' solution."
That's all folks!
For now, anyhow...this reporter is off to restore his liver with a nice cup of milk thistle tea. Back soon. ®