Finger-wielding aliens invade Boston
Marketing campaign bombs, prompts terror alert
---
A marketing campaign that planted electronic devices throughout Boston was so successful it brought parts of the city to a virtual standstill after authorities mistook them for terrorist bombs.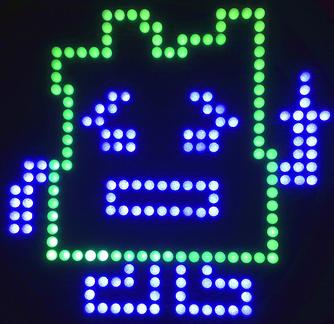 The devices, promoting an adult cartoon, contained blinking lights that bore the image of an extraterrestrial brandishing the middle finger. After officials mistook the devices for something more nefarious, network TV pundits spent hours pondering which America-hating zealot may have planted them.
Turner Broadcasting finally fessed up that the devices were part of its campaign to market the late-night cartoon Aqua Teen Hunger Force, on its Adult Swim network. Among those reporting the story was CNN, which (like Turner) is owned by Time Warner.
The scare prompted the closure of Boston University, at least two bridges and passage from the Charles River into Boston Harbor. The US Northern Command also monitored the investigation from its headquarters in Colorado Springs, Colorado.
Turner said the devices had been been in place for up to three weeks in nine cities, including New York, Los Angeles, Chicago, Atlanta and San Francisco. While Turner apologized profusely for the mix-up we are reminded of the adage that there's no such thing as bad press. ®