One feature the Zune offers above other players is wireless music sharing via built-in Wi-Fi. Find someone else with a Zune and you can swap tracks with them without the need to hook either player up to a PC. It's extremely fast too - transferring an album of 12 tracks took less than one minute 30 seconds.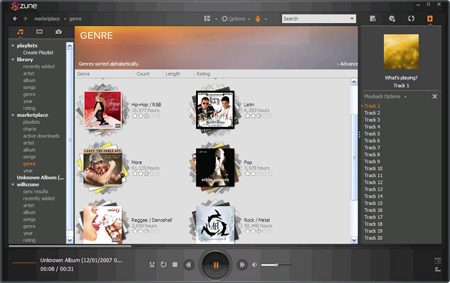 However, music sharing this way is not without its (deliberate) limitations, the main one being that transferred tracks can only be played three times for up to three days, after which the tracks are rendered useless. You can even share some subscription tracks, although it's up to the record label whether it allows this or not and you won't know whether you can share a track until you try and send it to another Zune.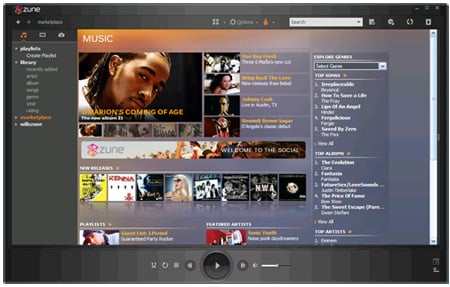 Size-wise the Zune is a little bulky, especially when compared to an iPod, which is much thinner. It's only currently available with a 30GB storage capacity and battery life is only around 13 hours - again, the iPod does better on both counts. I also experienced issues with the build quality of the unit - the Hold switch at the top was easy to detach, although this could be a specific problem with my unit.
Verdict
The Zune is a very good debut with great features, such as the large screen for video and the wireless music-sharing capability. It's also reasonably priced compared to its fruit-branded rival. It still has some way to go, though, if it wants to take a significant amount of market share away from the iPod: the restrictions on shared music need to be relaxed and build quality could be improved.

Microsoft Zune wireless music player
A good portable music player with a couple of novel features, but it's not an iPod killer yet...
Price:
$250 (£130/€192) RRP