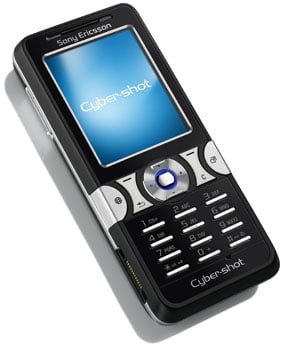 Sony Ericsson today announced a raft of budget candybar handsets pitched at consumers seeking a new camera phone, a device designed for music playback or punters seeking access to O2's i-mode online service. It also rolled out more mid-range Cyber-shot handsets.
The K810 and K550 both sport the Cyber-shot logo, usually found on Sony's digital cameras. The K810 is the follow up to last year's K800 and K790, and features a 3.2 megapixel camera with auto-focus and xenon flash. It also has round, metal buttons - coo - and a 2in, 240 x 320, 262,000-colour display.
It's a 3G phone, so there's a front-mounted videocall camera. Don't care about that? Then Sony Ericsson has the K818, which is the K810 without the 3G. The battery's good for up to ten hours' GSM talk time, two-and-a-half hours on 3G and up to 400 hours on standby. Both will ship with a 128MB Memory Stick Micro card.
The K550 has a smaller, 1.9in version of the K810's display and just a two megapixel camera. Like the K810 it has an FM radio on board. It's a quad-band GSM/GPRS/EDGE handset offering up to seven hours' talk time and 350 hours on stand-by.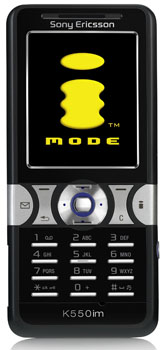 A version of the K550, the K550im, offers the same set of features but with added i-mode friendliness.
The remaining handsets are more down-market. The K200, for example, centres on a 300,000-pixel camera that connects through to the 128 x 128, 65,536-colour display. Photos are stored on 2MB of internal memory. There's a variant, the K220, that adds an FM tuner but ships with a dual-band GSM/GPRS radio - the K200 is tri-band. Expect eight hours' talk time from both and 300 hours on stand-by.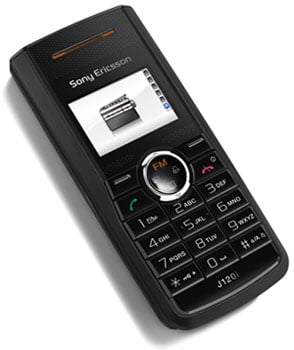 The J110 and J120 both sport an even smaller main display, a 96 x 64, 65,536-colour job. Again, the J120 has an FM radio, but only dual-band connectivity, while the FM-less J110 has tri-band GSM/GPRS access. Both offer up to nine hours' talk time, Sony Ericsson said, and 400 hours' operation in standby mode.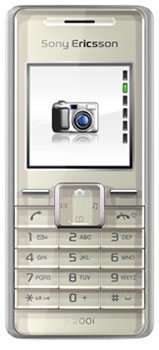 Most of these handsets will be offered in an array of colours, and they're all expected to ship next quarter. However, the K550i and K550im should ship later this current quarter. Pricing was not disclosed.