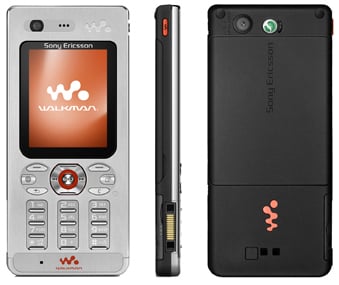 The early pics and rumours about the launch of a super-slim Walkman handset from Sony Ericsson are true: the W880/W888 - successor to the Sony Ericsson W810 Walkman phone - was formally announced in London today.
Thinner than a CD case - which is 10mm - the 9.4mm thick UMTS/3G 2100, GSM/GPRS/EDGE 900/1800/190 handset will ship with 1GB Memory Stick Micro - enough to store roughly 900 tracks - a two megapixel camera, 1.8in, 262,000-colour display, Bluetooth compatibility and full PC and Mac synchronisation. Incidentally, the W888 version is a GSM variant, minus the video telephony functionality and intended specifically for China where 3G services are not yet established.
Available in the UK later in Q1 in either 'steel silver' or 'flame black', the W880's distribution deals or network affiliations remain unclear - Sony Ericsson wouldn't reveal details. Early impressions of this wafer-thin yet well-built handset are that it could very easily take on the likes of the Motorola RAZR and some of the super-slimline Samsungs. The claimed talk time is around six hours, with 20 hours' music play and 425 hours' standby operation.
Another product announcement in the Walkman mobile range in addition to the flagship W880 is the W610. Sporting 512MB on the provided Memory Stick Duo - sufficient for roughly 470 tracks - this handset also features a music recognition application called TrackID. In essence, it offers the same service as Shazam, which first appeared on the Orange network back in 2002. You record a clip of an unknown music track on a W880 and immediately receive a notification of the track name, artist and album.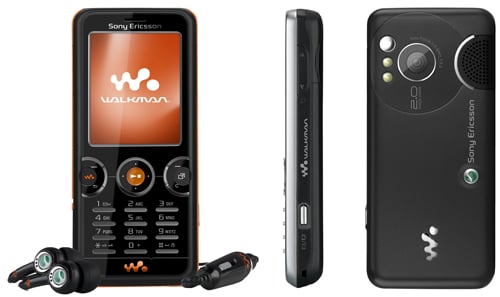 The GSM/GPRS/EDGE 850/900/1800/1900-compatible W610 also includes a two megapixel camera with auto-focus, an RDS-capable FM Radio, Bluetooth connectivity, full PC and Mac synchronisation, and will be available in 'plush orange' or 'satin black' from Q2. Prices for both handsets for the UK market have yet to be confirmed.
Similar topics