Nokia will this weekend begin giving its Smart2Go satellite navigation software away free of charge, first for "select" Series 60 (S60) and Windows Mobile 5.0 devices, but later for other mobile platforms, including S40 and Linux, too.
The sound you can hear in the background are the moans of companies who've been charging for this kind of thing and are now wondering who the heck they're going to sell to now.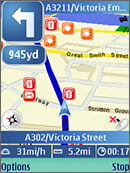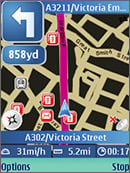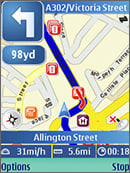 Smart2Go will be renamed Nokia Maps, which will be pre-loaded onto future N series handsets, the Finnish phone giant said today. Owners of other devices will have to download the code, either via a PC or by SMS. Free maps covering 150 countries will also be made available, all with points-of-interest databases. These can be downloaded at will and stored on memory cards.
The software will do route-planning and navigation too, but only in 30 countries. And there's another catch: this feature doesn't come free. Users can buy usage licences covering almost any period from a week to three years. That said, the free software will still do route-planning.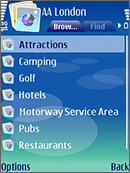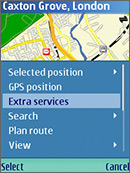 Another optional, "premium" extra are travel guides for a range of cities around the world.
Smart2Go is the product of Nokia's August 2006 acquisition of German route-planning software company Gate5
Nokia Maps will be available to download on Saturday, 10 February at the company's Smart2Go website.