BetonSports gives DOJ one fingered salute one more time
Indictments are for pussies
---
The American Government's $4.5 billion question - just where did all that BetonSports.com money go? - is no closer to any kind of answer, despite months of legal wrangling.
The saga began last summer with the arrest of then CEO David Carruthers in the Dallas airport on a variety of wire fraud and racketeering charges. BetonSports.com at the time was a reputable Caribbean provider of online casino services, and Carruthers was the smiling poster child of the Caribbean online gaming industry, appearing regularly on American television and in print agitating for reform of American law to clarify the status of the online betting market.
The American Department of Justice took a rather different approach to the online betting controversy, indicting Carruthers and several other BetonSports executives - several of whom are still fugitives today – on a slew of wire fraud and racketeering charges. The case has been covered more extensively here in the past.
Now, almost eight months later, the BetonSports debacle continues to garner headlines, as US District Court Judge Carol Jackson last week imposed contempt of court fines of $5,000 per day on the company for skipping yet another court date.
At the company's behest attorney Jeffrey Demerath skipped another hearing February 2nd- a hearing that had been scheduled appropriately enough so the company could explain why it should not be held in contempt for skipping a previous hearing, back in January. Mr. Demerath did not or could not explain to either Judge Jackson or US Attorney Michael Fagan just why he was being paid not to attend court hearings.
T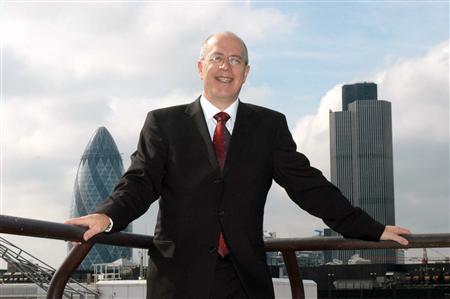 he BetonSports Board of Directors, which includes one member of Britain's House of Lords, Lord Glentoran, has shown little inclination to submit to American jurisdiction, other than reaching a civil settlement with the Department of Justice to stop taking wagers from American customers. They fired David Carruthers, then CEO, only days after his arrest in the US, rather than defend him and his actions in court. Other executives, such as COO Clive Archer, fled Costa Rica after the Carruthers arrest to avoid extradition to the US and remain at large.
Lord Glentoran, a former gold medal bobsledder turned Shadow Minister for Northern Ireland, joined the BetonSports board back in 2004, and his presence on the board of a company in the middle of an Enron style meltdown has caused considerable consternation in the online gambling community. In a rambling debate in the House of Lords about gambling on the 2012 Olympics back on February 2, 2006, Lord Glentoran veered off into a discussion about the general state of online gambling at the time.
"Something over 75 per cent of betting today takes place on the Internet. Not even the Americans have managed to control the Internet in any tiny way. Our company gets 70 per cent of its revenue from North America - from sports betting on North American football league, baseball, hockey and college sport. In North America it is illegal to use the telephone wires to bet.
"There is something called the Wire Act, from 1969 or thereabouts. The Americans have been trying for a long time to enforce their regulations against such use, and they have totally and absolutely failed. They were taken by Antigua to the World Trade Organization for restriction of trade and lost - and appealed and lost again, to little Antigua. That is the power of the Internet - and most of gambling and sports betting is done through the Internet. One of the other ways in which to attack it is to attack the banks."
Although Lord Glentoran was (and is) only a non-executive member of the board, his comments, eerily prescient in some ways while smugly indifferent and misinformed in others, provide a glimpse into the thinking of internet gambling executives prior to the American crackdown. Rather than avoid the rather thin legal ice they knew themselves to be on, many took a gamble on the lucrative American market. Some, like the former Neteller executives arrested last month, got out early, and even felt secure enough to risk American travel.
Of course, that feeling of impunity has been utterly shattered by subsequent American action, and Lord Glentoran himself would be wise to avoid changing planes in Dallas, for example, unless he wants to risk the getting the Carruthers treatment from federal marshals. American authorities aren't feeling particularly diplomatic these days. ®