Asus debuts lacquer'n'leather luxury laptop
LED-backlit display and Blu-ray Disc drive too
Asus has formally announced its anticipated U1F 11.1in compact notebook, a luxury laptop run up in carbon fibre and magnesium-aluminium alloy, decorated with piano lacquer, and mounted with a made-to-measure leather palm rest. It even has a Blu-ray Disc drive.
Those Asus U1F key features in full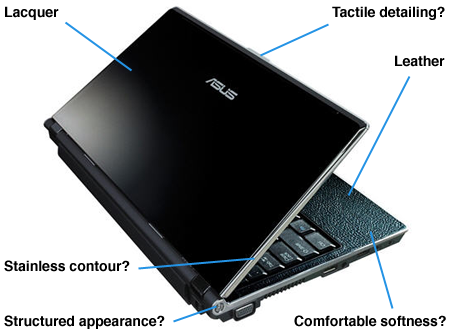 "The beauty of the notebook is complimented [sic] with its simple and clean lines," gushes the Asus propaganda. "The stainless contour gives the notebook a structured appearance with sturdiness while the LCD cover is high in hardness for enhanced screen protection."
I'd love to know what a "stainless contour" is, wouldn't you? But for "high in hardness", I look no further than the TOYboy* first thing in the morning... Piano lacquer? He can tickle my ivories any time...
Actually, the TOYboy's interest in the U1F was immediately drawn by what Asus' blurb calls the "blistering speed" that the notebook offers. Hmmm, not with a 1.06GHz, 2MB L2 ultra-low voltage Core Duo U2400 inside, it won't, I think. Hardly a Core 2 Extreme, is it? But the rest of the spec's attractive: integrated 300,000-pixel webcam, four USB ports, FireWire, Bluetooth 2.0 with A2DP stereo audio, 802.11a/b/g Wi-Fi and Gigabit Ethernet.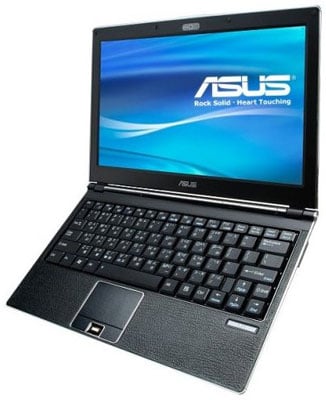 The shiny, shiny 11.1in widescreen display is driven by an integrated graphics engine, the one built into the laptop's 945GM chipset, but it is backlit by LED, so it's a third lighter than common-or-garden 11.1in LCDs, gobbles a lot less battery power and generates brighter colours. The whole handful weighs a mere kilo, which means the highly desirable Blu-ray Disc drive is an external unit not built in.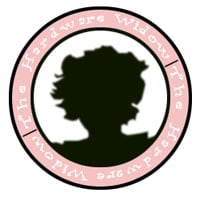 The Hardware Widow is hitched to a geek who thinks he knows more about technology than she does...
The Hardware Widow on...
Sony's blue Vaio
Apple vs iBuzz
The OhMiBod iPod vibrator
The cellphone garter
Samsung's Blush mobile
The Vertu Constellation luxury phone
Sony Vaio laptops
BenQ's 'mauve sensation' phone