3GSM

Motorola today announced a heap of tweaks for its more stylish handsets, SLVR, KRZR and RIZR - the latter, for example, employs a new, curved and spring-loaded slider mechanism that creates what the company called a "fit-to-face profile".
The RIZR Z8's other attributes include a sharp 2.2in, 240 x 320, 16m-colour display, 90MB of on-board memory, support for 4GB Micro SD cards, Bluetooth stereo wireless, a two-megapixel main camera with 8x zoom, and 3.6Mbps HSDPA downloads.
Brits will get Sky's Anytime application bundled on the phone so they can programme a Sky+ satellite TV DVR on the move.
The KRZR K3 clamshell, meanwhile, has likewise had is download engine beefed up with 3.6Mbps HSDPA and a 3G-friendly front-mounted 0.3-megapixel camera - round the back you'll find the main two-megapixel, 8x digital zoom snapper. The screen's a 2in, 240 x 320, 262,144-colour job.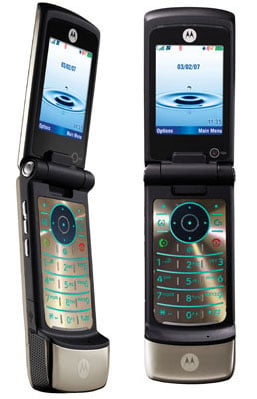 Like the Z8, it's got Bluetooth A2DP wireless audio on board and a MicroSD card slot to expand its 64MB of on-board memory.
Finally, the SLVR L9 goes multimedia mad, adding an FM radio with RDS data support, Bluetooth audio - but not for radio usage - that same two-megapixel camera with 8x zoom - 4x when you're shooting video - as the K3 and Z8 sport, and what Motorola calls CrystalTalk, a technology that adapts the sound to cope with noisy environments.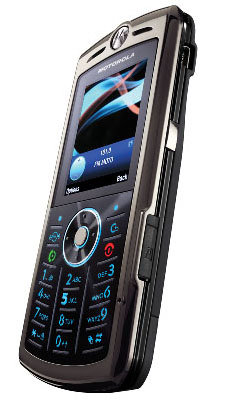 The L9 has a mere 20MB of memory, but that's expandable with 2GB MicroSD cards - more if carriers ship the handset with Flash-fitted MegaSIM cards. The candybar handset's a GSM/GPRS/EDGE device.
The L9 will ship in Q2, Motorola said, as will the Z8, set for an April introduction. The K3 is due to come to market later this quarter.
Similar topics