3GSM Nokia today officially announced the E61i, E65 and E90 Communicator handsets, all aimed primarily at the business user but with some consumer-friendly features too. The launch confirmed images and speculation on features which began to appear on the web about a week ago, as we reported.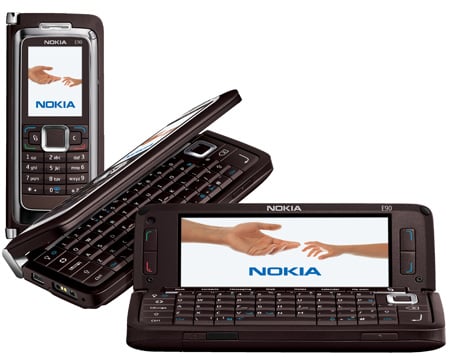 Based on the S60 platform, the E90 is a revamped variation on the classic Communicator handset. Considerably thinner than the earlier versions - it's 13.2 x 5.7 x 2.0cm to the original's 14.8 x 5.7 x 2.5cm - this model features integrated GPS and map software, quad-band GSM/GPRS/EDGE connectivity plus 3G HSDPA, a 240 x 320 pixels cover display and an 800 x 352 main screen. It has 128MB built-in memory with a MicroSD slot for more, and two cameras: a 3.2-megapixel autofocus camera with flash, and a second camera for videoconferencing.
The E65 features a slide mechanism that at first touch feels quite durable. The screen has a 240 x 320 resolution, and the handset comes with all the usual features, including 3G and quad-band GSM/GPRS/EDGE support, Wi-Fi and Bluetooth connectivity, an MP3 player and a two-megapixel digital camera. There's 50MB of memory on board, and MicroSD expansion.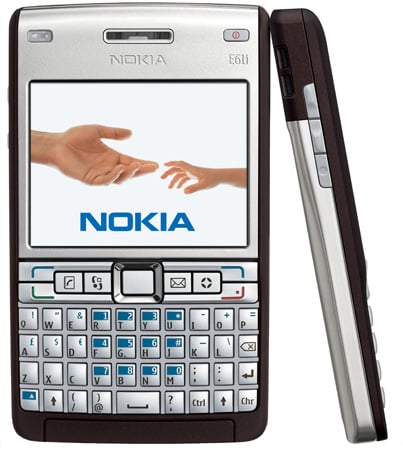 Further proof, if it was needed, that the BlackBerry's popularity is greatly due to its looks, the E61i, like the Motorola 3G Q smart phone also announced today, bears more than a passing resemblance to the push email gadget. Featuring 3G/EDGE/GPRS quad-band connectivity with Wi-Fi and Bluetooth, it also sports a 240 x 320 pixel display with two-megapixel camera and up to 60 MB memory. Once again, there's a MicroSD slot.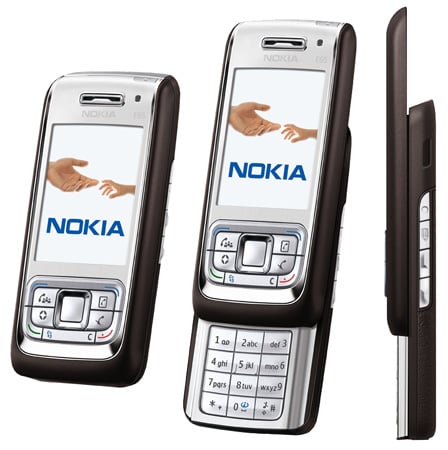 The E65 has proved very popular with all the UK network providers, Nokia claimed, adding that they are positioning it in the consumer market despite being part of the business handset range. It will sell for around £250 and is available now; the E61i is due in April, price as yet unknown; and the E90 will be available in the UK in May for around £500.
Similar topics