Somebody has been making merry down at Carphone Warehouse, and no mistake. The mobile phone outfit has thoughfully provided a demo of its MyMobileAccount facility (hit "view demo") which offers a rather interesting account name and phone number: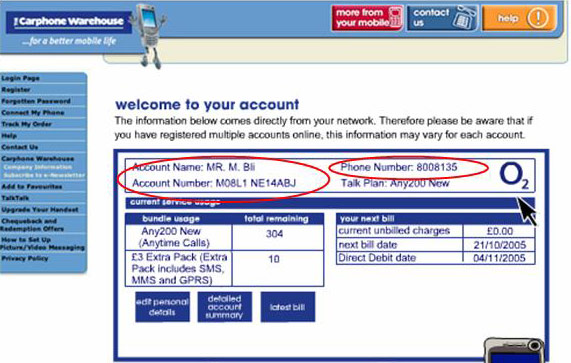 By the Lord Harry and Saint George. As is the local custom, we have made out dossier available (for cash) to the appropriate authority: The Sun. Furthermore, we have written to Channel 4 to demand it refuses all future offers of CPW sponsorship for Big Brother until the company cleans up its act. ®
Bootnote
Thanks to Jonathan Wood for the tip-off. Well spotted, sir.