"If you're looking to take high-quality photos without the hassle of carrying an SLR..." Nikon has just launched a 10-megapixel "prosumer" camera it claims does just that.
The COOLPIX P5000 comes with vibration reduction and a light sensitivity range up to ISO 3200 for poor lighting conditions – although this only works at 5-megapixels.
This model, Nikon says, is designed to make life easy for the photographer, with 16 different automatic settings, seven movie modes, and an anti-shake and high-sensitivity mode. It also comes with shutter and aperture-priority settings, a fully automatic and a manual mode for the adventurous sort.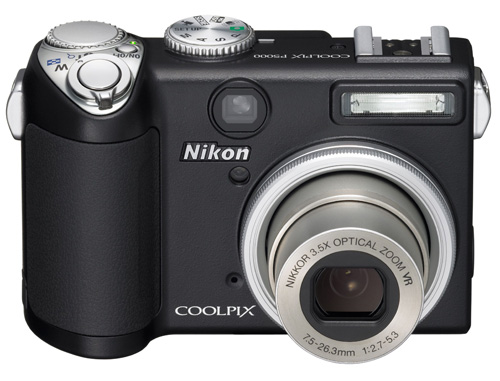 The CCD camera has a 2.5 inch LCD screen and a 36-126mm Zoom-Nikkor lens, which can be swapped for a telephoto converter lens that extends the reach of the zoom to 378mm for long-distance shots. The wide-angle converter lens can reach a focal length of 24mm.
The camera is expected to cost £329.99 when it goes on sale at the end of March.