Toshiba has launched a new laptop specifically to run Windows Vista: the Portégé R400 is the result of a collaborative effort between Microsoft and the Japanese electronics manufacturer.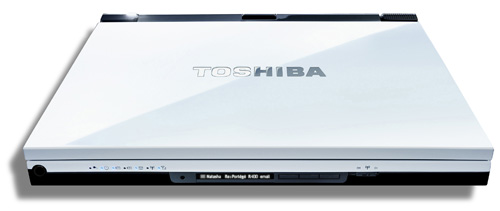 The a sleek-looking Portégé R400 has an "email push service" that uses Microsoft Active Notifications. This enables users to receive real-time alerts, email and calendar updates over a 3G network.
The laptop is packaged with a secondary display located on the front edge of the notebook and has a 3G/UMTS module capable of up to 3.6Mbps download and 384Kbps upload over a HSDPA network.
It has a rotational hinge and a 12.1-inch diagonal wide screen LCD backlit high-brightness display with wide viewing angle. For those worried about security, the Portégé has a biometric fingerprint reader.
The laptop will go on sale in Europe by the end of March and pricing will be announced nearer the launch date.