We're delighted to report that New Labour has decided to extend its cash for honours scheme to the great unwashed masses.
Until now, you really had to be on first name terms with, well you know who, to secure elevation to the great and the good. Not any more: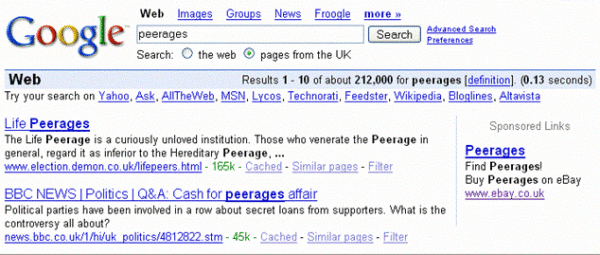 A word of warning, though. One enraged eBayer, username HotChai, commented: "Do not buy from this vendor. Paid £10,000, did not receive peerage as promised. Complete con." ®
Bootnote
Thanks to Lord Hurst of Backhander (formerly reader Paul Hurst) for the tip-off.