If you have small ears and require your telephony to be of equally diddy proportions, Sagem has released a Bluetooth headset that could fit the bill. The Sagem H4 is a tiny glossy black earpiece that is 35x18x12.5mm in size and weighs just eight grams. The company goes as far to say that it could be the smallest of its kind to date...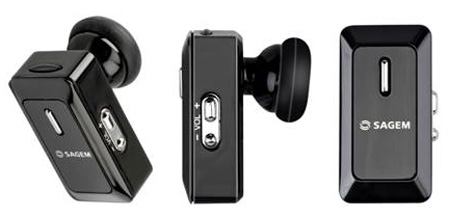 The box stores two phone numbers of choice and has a dedicated phone-a-friend button to use them. The first battery charge takes eight hours, after which it takes 90 minutes per charge. This gives you 5hrs talk time, the company claims, and 100 hrs in standby mode.
The functions are limited, but simple as it has a light indicator to tell you whether it's on or off and if the battery is low on power. It costs £53 and goes on sale in the UK this week.