An RL-10 rocket booster – the kind that just lifted the Martian Space Laboratory on its trip to the Red Planet – has been confiscated by NASA after being offered for sale on the Internet.
New Scientist says NASA's Office of Inspector General has revealed the confiscation in its semi-annual report.
The Pratt and Whitney engine is reportedly worth around $US200,000, and while NASA's happy to sell off some surplus kit to the public, it doesn't like the deep secrets of its launch technology ending up in private hands. The engine, NASA says, is covered by International Traffic in Arms Regulations.
NASA doesn't identify either the individual who is now out of pocket for buying the rocket, nor the auction site the rocket was sold through.
"The owner advised investigators that he purchased the engine from an individual who had received it from an unknown NASA employee," the NASA report states.
While the RL-10 is still in use, the engine that escaped into the wild was built in the 1960s. Back then, it was the first to be powered by liquid hydrogen and pumped out 15,000 pounds of thrust. Now, as then, it's used as the motor for the Centaur second stage rocket.
New Scientist says space kit collector Robert Pearlman identified the booster as having appeared on eBay in 2010. ®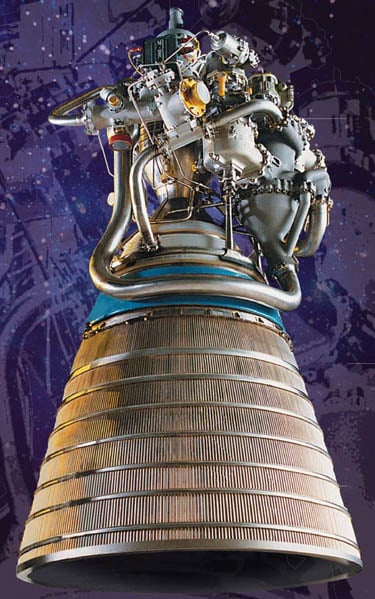 Batteries not included ... a modern Pratt and Whitney RL-10
Similar topics